Toll-Free 888-481-6936
Firehouse / EMS Vehicle Exhaust Systems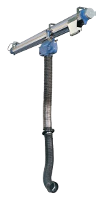 Emergency Vehicle Exhaust Extraction Systems
Airflow Systems Southwest supplies emergency vehicle exhaust removal equipment to ensure optimal air quality in the firehouse while meeting the needs of the emergency response team, including user-friendly operation and automatic quick-release upon exit from the facility. Our MagnaSystem offers proven performance and features an Auto-Start Control System that energizes the exhaust fan before the engine is started and extends its operation for complete removal of hazardous exhaust fumes.
Available Equipment & Supplies
MagnaTrack Systems— high frequency / high speed applications for up to four emergency vehicles per bay.
MagnaRail Systems — high-volume exhaust removal ideal for drive-through applications.
Pneumatic Rail Systems — fully automatic high-volume extraction systems for up to four emergency vehicles per bay.
Pneumatic Track System — adaptable to varying vehicles in the facility.
MagnaStack and Vertical Stack Systems — solutions for vehicles with vertical exhaust stacks.
All Accessories — including hoses, nozzles, and transmitter & radio for auto start and timing of fan operation.
Applications
Application: Fire station
Product Type: Nederman
Type of Dust/Contaminant: Diesel fume
Application: Fire station
Product Type: Nederman
Type of Dust/Contaminant: Diesel fume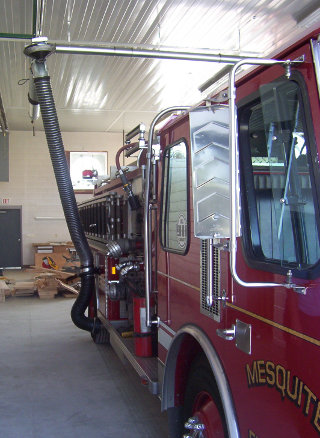 Application: Fire Station
Product Type: Nederman Auto Disengage System
Type of Dust/Contaminant: Diesel Fumes
Application: Vehicle exhaust
Product Type: Nederman
Type of Dust/Contaminant: Diesel fume
Application: Vehicle Maintenance Facility
Product Type: Retractable Hose reel
Type of Dust/Contaminant: Vehicle Exhaust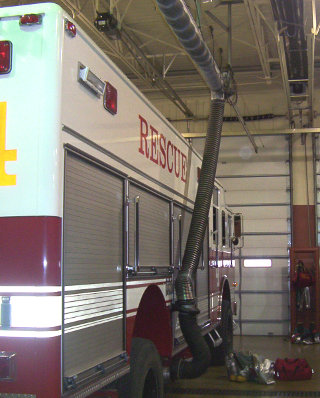 Application: Fire station
Product Type: Nederman
Type of Dust/Contaminant: Diesel fume
Application: Fire station
Product Type: Nederman
Type of Dust/Contaminant: Diesel fume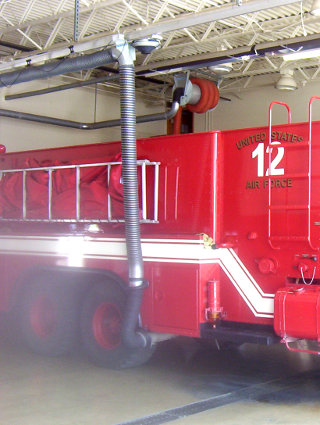 Application: Fire Station
Product Type: Nederman
Type of Dust/Contaminant: Diesel fume
Application: Fire Station
Product Type: Nederman Auto Disengage
Type of Dust/Contaminant: Diesel Exhaust