Toll-Free 888-481-6936
Replacement Filters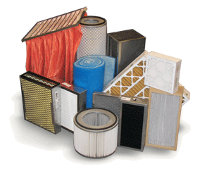 Airflow Systems Southwest supplies replacement filters for most brands of industrial dust collectors and air cleaners. We have available cartridge filters, poly pads, micro-glass/synthetic bag filters, pleated filters, multi-pockets, aluminum mesh, ASHRAE, DOP & HEPA filters, charcoal filters, after-filters, and mist collector filters. Ask us for replacement filters for your air cleaners, dust collectors, powder coating booths, abrasive blasting booths and exhaust systems.
Airflow Systems Southwest provides field service and replacement filters for most brands of industrial air filtration equipment, including those listed below.*
Airflow Systems
Aercology
Air King
American Air Filter (

AAF

)
Austin Air
Carter/Day

DCE

Dust Hog
Farr
Filter 1
Honeywell
Industrial Maid
Micro Air
Murphy-Rodgers
Plymovent
Smog Hog
Smokeeter
Sternvent
Torit/Donaldson
United Air Specialists
Trion
*All names are trademarked by their respective owners.