Toll-Free 888-481-6936
High Vacuum Systems
Uses
High vacuum collectors from Airflow Systems Southwest offer powerful collection for capturing welding, soldering and grinding dust, smoke and fumes. With vacuum to 100-inches H2O, our V-Series high vacuum units can accommodate the long cable systems commonly utilized for industrial applications such as MIG welding, finish grinding, and soldering applications.
Available Models
V1 — designed for intermittent duty with air flow up to 200

CFM

.
V2 — continuous duty with air flow capacity from 145 to 190

CFM

.
V410 — continuous duty with air flow capacity from 380 to 510

CFM

.
Features & Benefits.
Vibra-Pulse® self-cleaning filter system (V2 & V410) cleans filters inside unit, extending filter life and minimizing maintenance.

HEPA

after-filter provides 99.97% collection efficiency.
Continuous-duty blower for high reliability and long life.
Non-electrostatic operation for high reliability and low maintenance.
Low noise level at 74 dBA enhances worker comfort and productivity.
Applications
Application: Grinding Dust
Product Type: V-1
Type of Dust/Contaminant: Dry Dust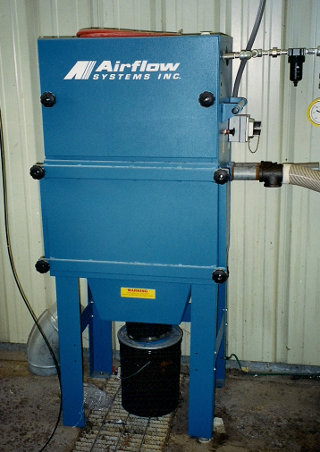 Application: Carbide Dust
Product Type: V-410
Type of Dust/Contaminant: Dry Dust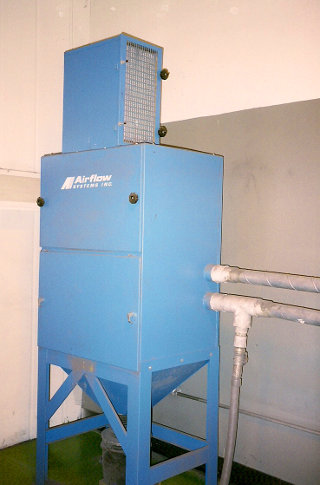 Application: Carbide Dust Removal
Product Type: V-410 w/HEPA
Type of Dust/Contaminant: Dry Dust
Application: Grinding
Product Type: V-410
Type of Dust/Contaminant: Dry Dust
Application: Grinding
Product Type: V-410 with Grinding Wheel Attachment
Type of Dust/Contaminant: Dry Dust